Below is a list of Card Drives I participate in:
Splitcoast Stampers
--Each month the crafters at Splitcoast have the opportunity to donate specified cards to a worthy cause. For April 2017, we are donating "Thank You" cards for families who have stayed at Ronald McDonald homes while loved ones were in hospitals. Click the link below to find out more information on the current card drive. It's a great way to donate those extras you have laying around. You do need to sign up to be a Splitcoast Stamper and themes change monthly.
Card Care Connection
--This is a great place to donate multi-layered cards with generic sentiments such as: Thinking of You, Hello, Have a Sweet Day, etc. They accept cards year-round, so it's a great way for me to participate in the challenges I love and get good use of the card, too! Go to their website
Card Care Connection
for more information.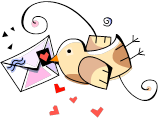 Caring Hearts Card Drive
--Every year, Vera Yates organizes a drive of Holiday greeting cards for residents of nursing homes. This year, 2016, was my first year to participate. I enjoyed it so much, that I wanted to be sure I started early next year. Below are links to websites with the details for 2016.
Lasting Hearts Card Drive
--This is an on-going card drive for couples who have lost a child during pregnancy. They ask for "Thinking of You" or "Praying for You" sympathy cards to pass on to the bereaved parents. They also include a book entitled
You are the Mother of all Mothers.
My goal, although not consistently achieved, is to send cards each month. Here is a link to Jennifer McGuire Ink's post with all of the details:
Lasting Hearts Card Drive
.