When I don't quite know what to paint!
Happy Watercolor Wednesday everyone!! Today's post is all about the blank page. I am finding that the parallels between writing and painting are striking. Both involve paper, color/ink, and ideas. So what happens when nothing comes to mind in writing? Journal. Write what comes to mind. Don't stop to think. Just write. So, what happens when the ideas for paintings stop? Just paint. Don't stop to think. Dab the colors from your pallet and just go for it.

If you have been following me for a while, you know that I post most of my journal explorations on Instagram. I almost did not post the painting above, because to me, it was just randomness. Turns out, people really responded to it and seemed to like it. So, you never know. Those 'just do it' moments may actually turn out to be pretty great.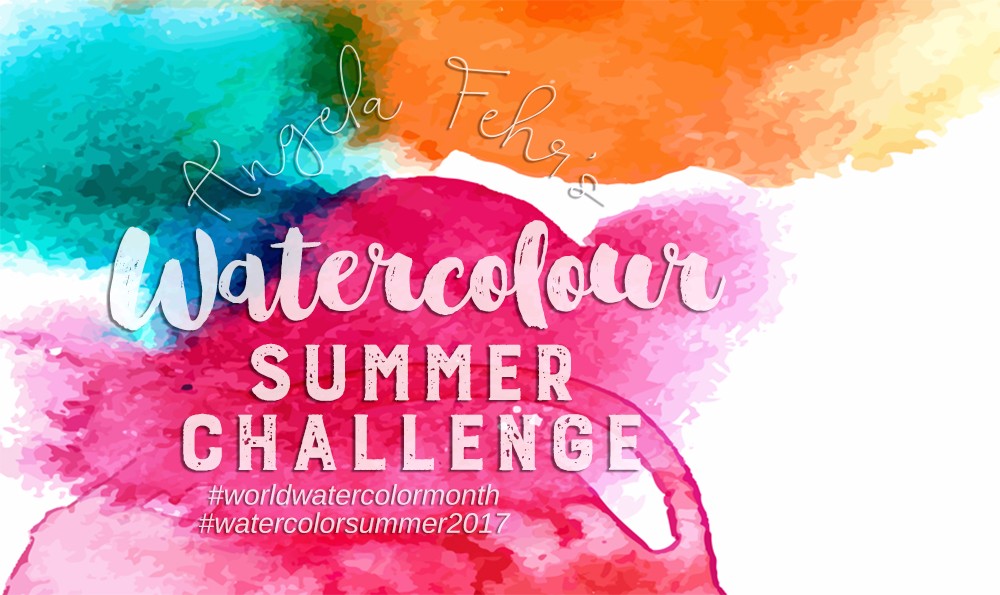 In previous posts, I gave you all information about World Watercolor Month. This week is the last week to enter for a huge giveaway. Head over to Angela Fehr's website by clicking the image above to find out more. This week's challenge is cherry, lemon, and turquoise. I've started on one idea, but I'm not thrilled with it. When I finally land on something, I may update this post.
Until next time, what do you do to get 'unstuck'? Let me know in the comment section below. Until next week, paint your heart out!